Music for a Just, Peaceful, and Sustainable World
"Year to Save the Earth" Previews on ZOOM

The "Year to Save the Earth" concert combines Jim's strongest eco-message songs with beautiful visual images. It's important and timely to take this concert everywhere we can this coming year.  

Video preview sessions will be offered on Zoom on June 28 and July 2, 2023. Please view the video for more details!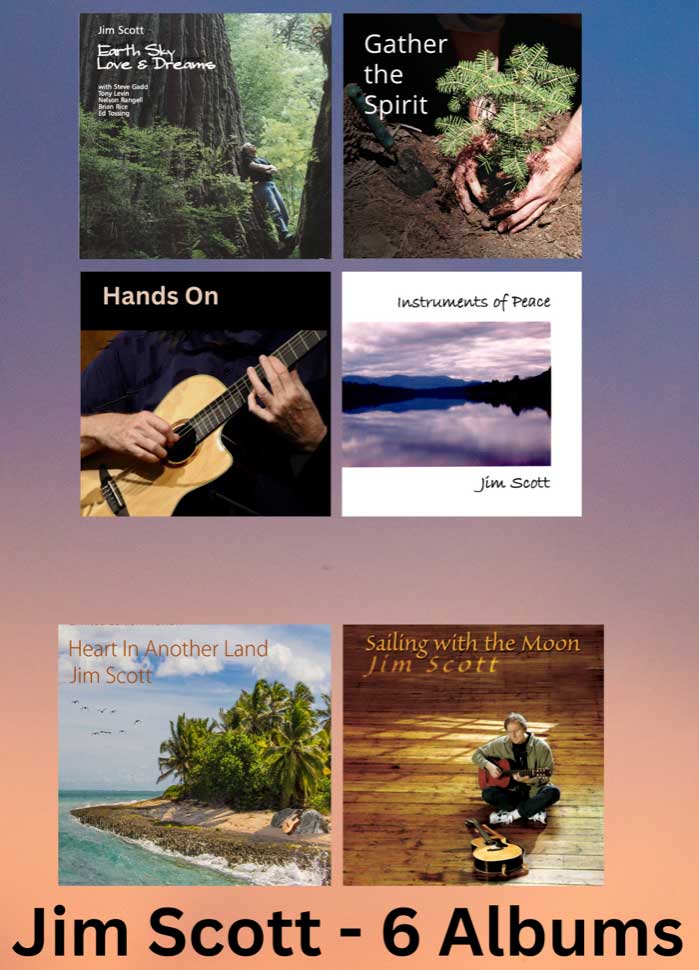 New! Jim's Six-Album Flash Drive
Contains four albums of songs, Earth Sky Love and Dreams, Sailing With the Moon, Gather the Spirit, and Heart In Another Land, with lyric files included. Plus two instrumental albums, Instruments of Peace and Hands On.
Special introductory price: $35 with free shipping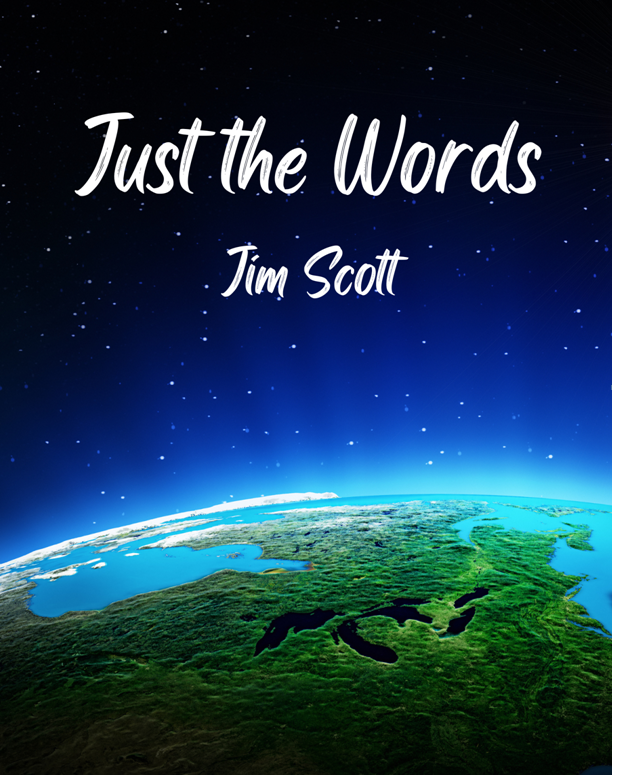 My New Book! "Just the Words"
I'm happy and proud to offer my new book, "Just the Words," 150 pages of song lyrics to all my albums, poetry, protests, prayers, and humorous asides. It adds up to a surprising quantity of words, organized by album and project. So, take it piece by piece and enjoy celebration, meditation, serious and not so serious observations.
Special introductory price: $20 with free shipping!