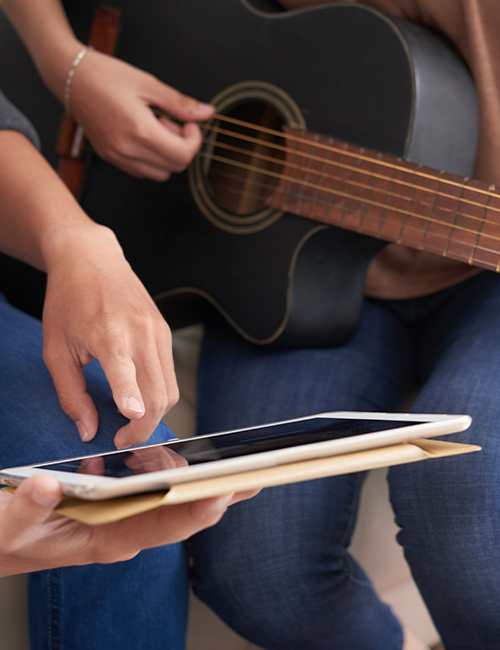 Private Guitar Lessons with Jim
Students in the Worcester, Massachusetts area can take lessons in person with Jim weekdays at his studio in Shrewsbury, MA.  Online lessons are available via Skype or FaceTime, which will connect you via audio and video with Jim wherever you might be.
Over a professional music career spanning from classical to jazz to rock to world folk music, notably with the Paul Winter Consort, Jim has developed an approach to guitar playing that can help players at any level.  Known as a teacher through his book  "All Scales in All Positions" (available through Hal Leonard), Jim has collected technical skills and harmonic knowledge into memorable steps and sets of information.  But most of all, Jim makes learning fun.  It's his philosophy that music comes from the heart, so he pays a lot of attention to the expressive side of music-making, whether improvising or performing written music.
Known mostly for acoustic finger-style playing and the sophisticated harmonies he plays in concert, Jim has many insights to offer.  Of course it all takes practice, but Jim's approach helps students move to a new level of guitar playing, opening doors to wider possibilities.
As guitarist with the Paul Winter Consort, then as a soloist and composer of many different songs, Jim's experienced with many styles of music and can teach students the three prime stylistic groups: open position (folk) chords, barred chords for rock and most popular music, and jazz chords that have many voicings and inversions.
Jim Scott has studied at the Eastman School of Music, studied classical guitar with John Marlow at American University and Aaron Shearer at Peabody Conservatory, taught as a graduate assistant at the University of Maryland, and studied jazz guitar with Bill Leavitt at Berklee School of Music in Boston.
See a home-made video of Jim leading a workshop on scales and chords in Raleigh NC on YouTube at – http://youtu.be/AbqOF47J1Fw
School Assemblies with Jim
Jim Scott has inspired thousands of young people with the magic of music. His jazz /world folk influenced songs challenge kids to listen and participate in something out of the ordinary, while the lyrics speak directly to them of peace, ecology, diversity, and just plain feeling good about themselves.
Perhaps best known as a member of the Paul Winter Consort, Jim wrote many pieces for the group, most notably their "Missa Gaia – Earth Mass. He's gone on to create several albums of his songs and instrumental music, and done soundtrack music for PBS and others. Jim's "Earth and Spirit Songbook," an anthology of over 100 songs of earth and peace by many contemporary composers provides diverse material for participatory concert/workshop presentations.
Jim has also held a great interest in arts education and worked with young people all over the country. He has written many songs for and with children as well as leading workshops in Improvisation and Self-expression in colleges and High Schools.
The heart of Jim's work, though, is his songs that engage and educate about real values. Entertaining while not talking down to his audience, Jim creates an intimate atmosphere to captivate younger listeners. In a style that's hip enough and yet warm and open enough, he sings of values that connect with older age groups. Jim's skill on a solo guitar, using no electronic gimmickry, wins over even tough critics. He often leaves young audiences marveling that they didn't know it was possible to play so much on one guitar. His book on guitar technique was published by Hal Leonard in 2000, and Jim offers an energizing guitar workshop for older students.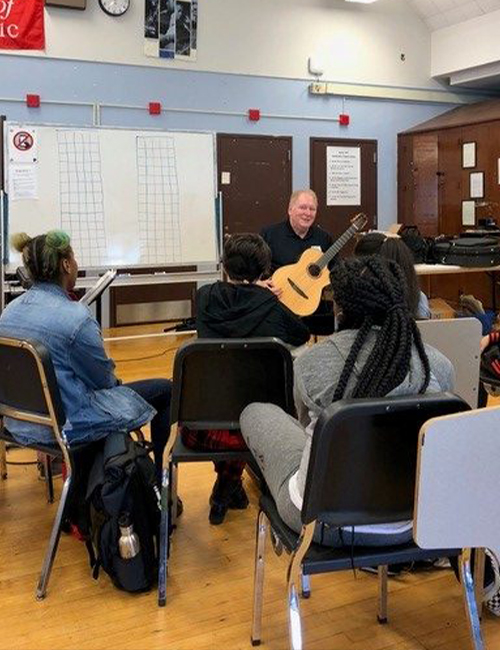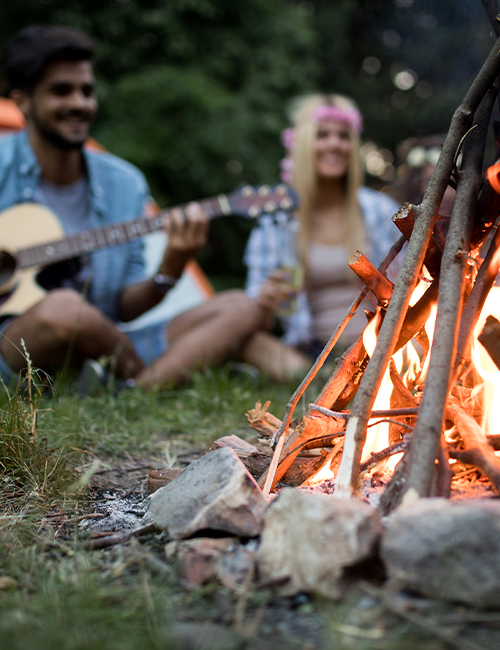 Camps & Conferences
Jim has served as Theme Speaker at many UU Camps such as De Benneville Pines in CA, SWUUSI, Star Island, and UUMAC. He's presented talks on Green Sanctuary, Music and Spirituality, Peace/Non-Violence and other subjects, often with related musical workshops and performances.
As a Music Director at several camps, Jim has brought his unique talents and facility with arranging to pull together all types and levels of musicians, instrumental and vocal to make music together and build the community of the moment.